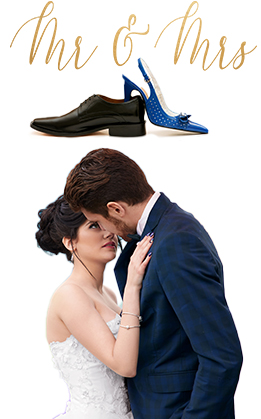 Gaining a few inches in height on your wedding day is entirely possible
The height increasing wedding shoes from Mario Bertulli instantly make you look taller.
The most ingenious elevator shoes for men, that offer height gain of up to 10 cm, without visible high heels.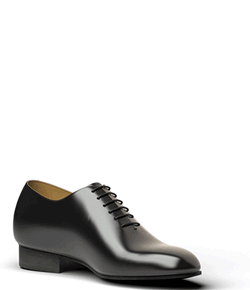 offer height gain of up to 10 cm
Wedding shoes for men to make you look taller
The unique Mario Bertulli concept has revolutionised the elevator shoe.
The secret is inside the shoe, discreetly hidden in the heel.
Alongside your bride in high heels, the height increasing wedding shoe will allow you to gain in stature too: the wedge heel, hidden inside the shoe will give you an elegant build and a more upright posture.
These wedding shoes are obviously not just reserved for the bride and groom, you can also wear them if you are part of the wedding party or one of the guests.
Among our range of men's wedding shoes, you will find shoes that go perfectly with a wedding suit, but are also suited for any formal ceremony, gala or event.
Assuring comfort and style with our height increasing wedding shoes In addition to its aesthetic advantages, this enhancement system is also very comfortable. The men's wedding shoe from Mario Bertulli allows you to discreetly enhance your figure while improving your posture. The reinforced sole in the heel of the shoe has an anatomical shape which respects the inclination of the arch of the foot, and therefore helps to straighten your posture.
Guaranteed quality with Mario Bertulli
Like the entire Mario Bertulli collection, our range of height increasing wedding shoes for men is produced in a traditional way. Mario Bertulli elevator shoes are handmade by our Italian shoemakers, with top quality leather. Discover our range of height increasing shoes for weddings, including hand-sewn models, which will never fail to have an impact on a wedding day.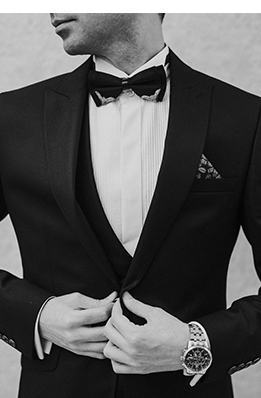 Thanks to our 100% Italian brand, men now have the choice to be as tall as they want; and today more than 300,000 satisfied customers around the world share our secret. At Mario Bertulli, delivery is free from orders over 100€, and the first return is also always free. Try out a pair, become part of our secret and become taller in seconds!