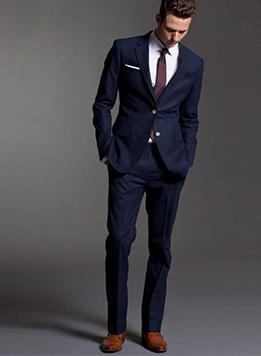 Providing Tall Shoes For Men: The History of Mario Bertulli
You don't choose your height at birth. Many influential figures, from the aristocracy and politicians, to top managers and movie stars would have liked to be a few centimetres taller. You may not know it, but many celebrities share the same secret and own a pair of Mario Bertulli's tall shoes. This secret is also present in literature: certain fictional characters, such as the narrator in the Büchner Arno Stadler award-winning book "Excursion in Africa" have worn Mario Bertulli shoes.
Mario Bertulli's shoes, designed in our Italian workshop, allow you to gain anything from 5cm to 10cm in height. A real stroke of genius! This tall shoe for men gains you centimetres thanks to the effect of the elevated insole in the heel, which remains invisible to the outside world.
Coming from an old dynasty of shoemakers over three generations, Mario Bertulli handcrafted shoes to order at the family headquarters located in the Italian city of Brescia. Mario Bertulli was more than just a man who made shoes however - he was an artist and an exceptional shoemaker. He is credited in 1972 with having created the elevator shoe, a shoe with an invisible heel, with a height increasing sole secreted inside, allowing a height increase from 5 to 10 cm.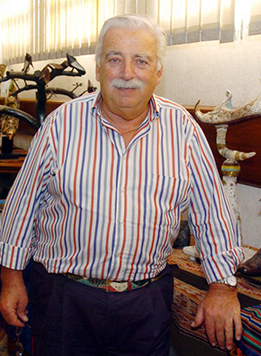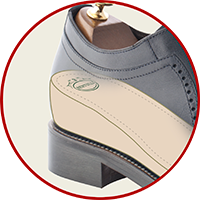 The design of this tall shoe for men prevents any slipping of the heel, which remains perfectly positioned in the shoe. An ingenious shoe that made its inventor so famous that he now has his own shoe museum. Thousands of people go each year on a pilgrimage to Brescia to admire the Mario Bertulli museum displays, showcasing the famous creations of the man "with a crooked shoemaker's thumb".
The story continues today
Thanks to Mario Bertulli's three daughters who learned the trade from their father, his legacy lives on today and is more alive than ever. The tradition continues not only for the shoes themselves, but also for the business, which for 40 years has sold shoes under the brand Mario Bertulli - Charlet in Monaco.
At Charlet, we invite our customers to browse through our catalogue or website to find their perfect match from our selection of over 200 models, without having to move anywhere or worry about parking. To try on any style in person, customers can now also visit the Mario Bertulli showroom based in Monaco - 2 rue Joseph Bressan 98000 MONACO. In addition, orders are sent with free delivery, directly by post.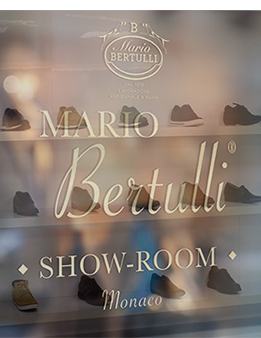 More than 650,000 satisfied customers across Europe, including Italy, France, Germany, Austria, Switzerland and elsewhere, already benefit from our hassle-free service, with a guaranteed free return on their first order. In countries where Italian elegance, comfort and quality and height increasing shoes are sought after, Mario Bertulli tall shoes have enjoyed an excellent reputation for the past 48 years.
Mario Bertulli - 1972-2020 - 50 years of success in height increasing shoes! +5 to +10 cm taller in 2 seconds, without high heels, but with an invisible insole.