A place renowned for the latest trends, it's in Monaco that Mario Bertulli has chosen to open its first showroom for men. Patricia will welcome you to the showroom to present you a wide choice of elevating shoe models from our luxury, business or leisure ranges.
Our Good Year range entirely sewn by hand by artisan bootmakers, and all of our models, are made of high quality leather.
Enter the world of height increasing shoes and Patricia will help you to find the pair that's perfect for you, in our Monaco shoes showroom.
Mario Bertulli Showroom
2 Rue Joseph Bressan
98000 Monaco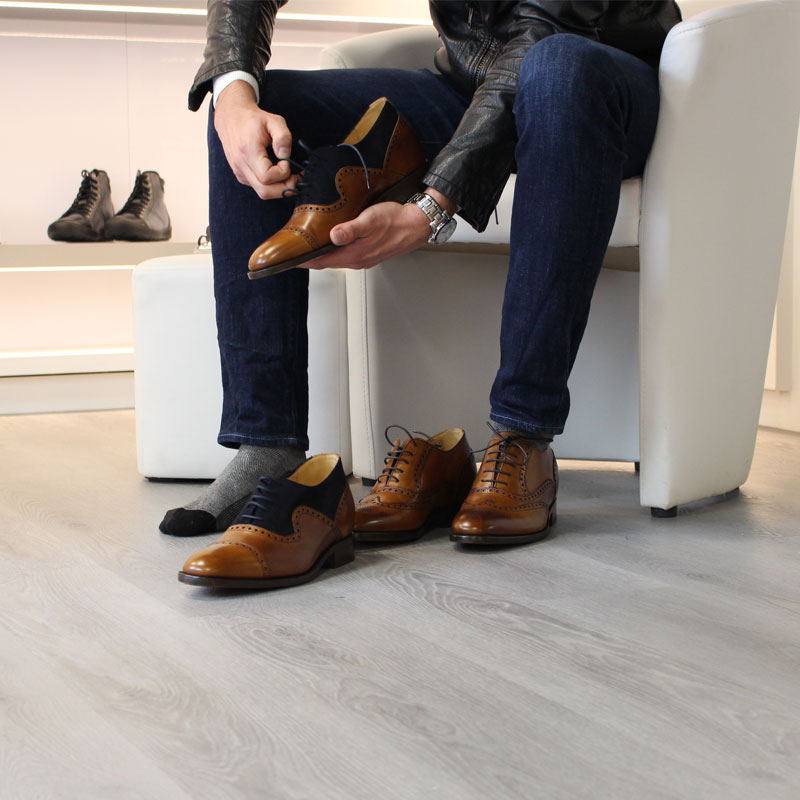 Showroom opening times:
From Monday to Thursday - 9am to 5pm
Friday - 9am to 4pm - (time zone France Paris)
Contact: +377.92.05.59.15
Email : info@marobertulli.com
Come and visit us: