The Mario Bertulli leisure collection offers a choice of height increasing shoes for men that are both comfortable and trendy.
Discover on this page dozens of models of height increasing leisure shoes in all styles.
The Mario Bertulli quality promise Did you know?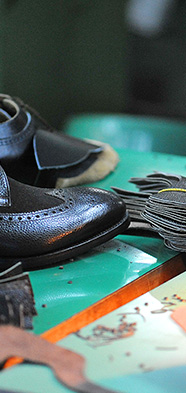 Mario Bertulli is not only number 1 in the height increasing shoe market, he is also the inventor!
In 1972, this man from the city of Brescia had a genius idea: a men's shoe, with a height increase but no apparent high heel. It was then that he made the first elevator shoe, in his small shoemaking workshop.
Since then, the Italian brand has continued to develop its collections to allow men to grow taller, in total discretion.
Mario Bertulli now has more than 300,000 satisfied customers around the world.
Customers who are both seduced by the style, but also reassured by a guarantee of quality, impeccable comfort and good ankle support. Mario Bertulli shoes are made with superior leather quality, by our experts.
The height increasing sole concealed at the heel has an anatomical shape that allows the inclination of the arch of the foot to be respected, thereby straightening the posture.
Height increasing leisure shoes: style and comfort guaranteed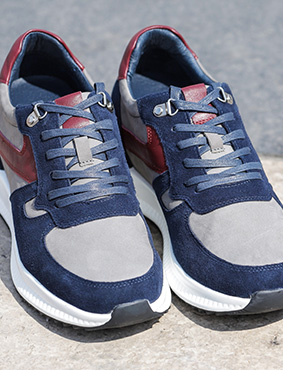 No-one gets to choose their own height, but thanks to Mario Bertulli now have the choice to appear taller.
The Mario Bertulli height increasing shoes not only have the power to make you grow in stature, they also offer impeccable comfort.
If you have a relaxed look and still want to look after your appearance by raising your stature by a few centimetres, the Mario Bertulli height increasing leisure shoes will allow you to perfect your look.Choose a model of moccasins, sneakers, trainers, sandals and much more. Shoes for everyday wear, comfortable from morning to evening.
Delivery of your leisure shoes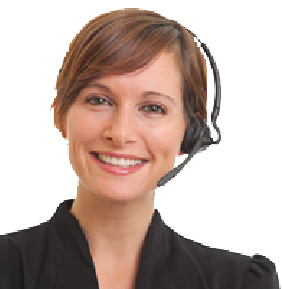 Order your Mario Bertulli leisure shoes and get delivery free from 100 € of purchase. Return costs are also always free on any first order.
Ask us your questions