Find out more about Trieste tobacco +2.6'' / +6,5 cm
Trieste, our new derby in its tobacco color suede is a business shoe that you can easily dress up or down.
It will look perfect with jeans or a chino and just as much with a formal suit. You will want to wear it everyday. Its proportions have been studies with laods of attention to give you an extra 7cm in height that will be imperceptible to other sas much as to yourself thanks to its great comfort. Its lining is made of an innovative microfiber that will guarantee a stable and cool temperture all day long and prevent the sweating.
Upper in suede, lining in anti-humidity microfiber and synthetic outsole
Height increase: :

+2.6'' / +6,5 CM

Uppers: :

Daim

Lining: :

Microfiber lining

Sole: :

Synthetic

Colours: :

Tobacco
Style :

Derbies

Collection :

Leisure

Gender :

Men

Modelname :

Trieste
Do you want to gain a few centimetres without it being obvious how? And without using the basic heel pads that are rigid, uncomfortable and unsightly?
Mario BERTULLI elevator shoes have the perfect solution to meet your expectations—high quality shoes that hide a unique system allowing you to instantly gain up to 10 cm in height... And without those around you suspecting anything.
The special BERTULLI manufacturing process incorporates a reinforced inner sole at the heel of the shoe. Its anatomical and contoured shape respects the arch of the foot for ease and unbeatable comfort.
The exterior appearance of the shoe is perfectly normal...no thicker heels. You grow from within, your silhouette appears slimmer, and your growth secret is well kept.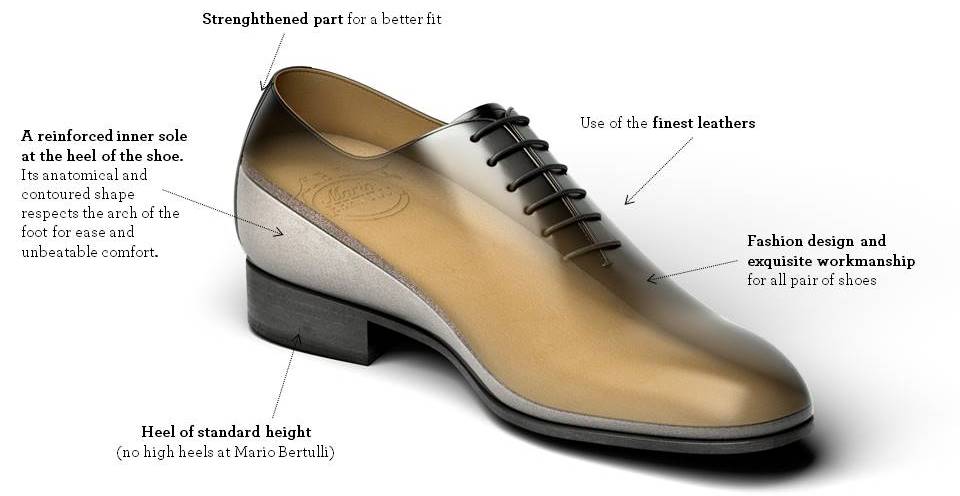 The integrated inner sole that can go up to 6cm depending on the model is added to the standard heel (2-3 cm depending on model) for an increase in height of a maximum of +10cm.
Trust our expertise, take your time and make your choice.
Leave the rest to us.
We handle your order quickly, satisfactorily and discreetly.
Measure the length of the foot
When you buy Mario BERTULLI shoes, choose the size you normally wear. The most effective way to get the right size is to measure the length of the foot.
To do this, place your bare foot on a piece of paper; With a pencil, draw your footprint. Then measure the length from the heel to the toe end of the above, and refer to table size guide below.
Remark: If you are between two sizes, we recommend you take the next size up.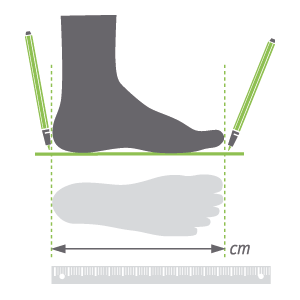 Table size guide
Foot length

FR Shoe size
(Mario Bertulli)
UK Shoe size

US Shoe size

IT Shoe size

24.4 - 24.9 cm
38
4
5
37
24.9 - 25.4 cm
39
5
6
38
25.4 - 26 cm
40
6
7
39
26 - 26.6 cm
41
7
8
40
26.6 - 27.1 cm
42
8
9
41
27.1 - 27.8 cm
43
9
10
42
27.8 - 28.5 cm
44
10
11
43
28.5 - 29.2 cm
45
11
12
44
If you are still not sure, do not hesitate to contact our customer service advisors who will happily advise you.
Discover the whole collection>
Triple guarantee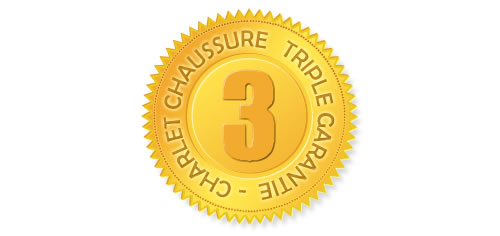 1) If you do not immediately notice a visible 5 cm lift when using these shoes (without other people suspecting why), or if you do not like the shoes, just send them back to us within 30 days in the condition in which they were bought and we will refund the price (excluding carriage) no question asked.
2) If the shoes are not the right size, simply send them back undamaged within 30 days.
When trying on the shoes, stand on a rug or carpet to avoid damaging the soles.
3) Your secret is safe with us; shoes are sent in plain unmarked packaging that is securely wrapped.
You will also fall for it