Smaller men than women: living happily when you're not six feet tall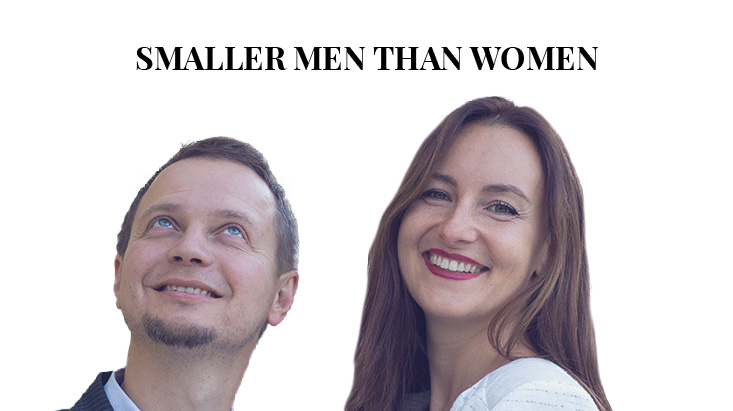 Men who are shorter than women: a fairly common phenomenon
Being a tall woman inevitably leads to meeting shorter men. Whether it's Nicole Kidman and Tom Cruise, Carla Bruni and Nicolas Sarkozy, Jade Foret and Arnaud Lagardère or Pharell Williams and Helen Lasichanh, they all have in common that they are taller than their companion. And yet these men display themselves without any complexes in the arms of their taller companions. This is not unusual, because with internationalisation and the evolution of societies, people are becoming more and more mixed. It is also not unusual for a woman from northern countries,in which people are generally taller, to meet a man of the Mediterranean type, characterised by a shorter stature. Finally, isn't it said that love is blind?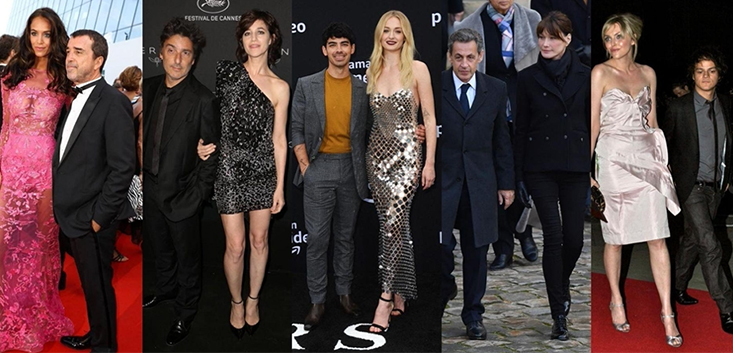 Men who are shorter than women: how to cope with being shorter than your wife?
If nature did not endow you with a solid 6'2", how can a man cope with being a couple when the woman is the taller one? The image of the physically and financially dominant male is nowadays seriously questioned! The secret lies in self-confidence and in the eyes of the person you love. Assuming the gaze of others and the social weight are two secrets to being happy. While it is true that self-confidence and self-assurance come with age, there are a few tricks that can be used to achieve this.
First of all, you need to understand that your physical appearance does not completely define who you are.. Being small does not make you less interesting. Gentlemen, you should also know that women can be touched by a man's sensitivity and they can feel perfectly protected despite being 5'7". Your attitude and the way you approach life will make a difference. And don't worry, you can be a great man despite your small physical size. Think of famous short actors like Tom Cruise or Dustin Hoffman who have had worldwide success with a physical size that was not the average. To make you feel even better, there are some short men, i.e. people with dwarfism, who have become real stars like Peter Dinklage in Games of Thrones.

Men who are shorter than women: gain a few centimetres naturally
There are ricks to reduce the height gap and gain confidence. The main objective is to gain self-confidence because, realistically, being shorter than your partner is often the subject of discussion. Sometimes even mockery can be accompanied by unflattering jibes. That's why there are now shoes with a height increasing insoles that is invisible from the outside. For more choice, the website mariobertulli.com, which specialises in men's height increasing shoes,. offers a variety of elevator shoe designs.Whether you are a fan of the classic moccasin, the Richelieu or whether you are more casual or sporty, the Mario Bertulli brand will meet your needs. Thanks to its manufacturing secret, the shoe will make you gain 5 to 10 cm without anyone suspecting anything. Sometimes, this small increase can even completely erase the difference in height, or even become bigger than it. The models are available in sizes 38 to 45, so even if you are 5'8" you can still increase your height at an event with your lady in heels. They also improve your posture, giving you a straighter, more elegant build.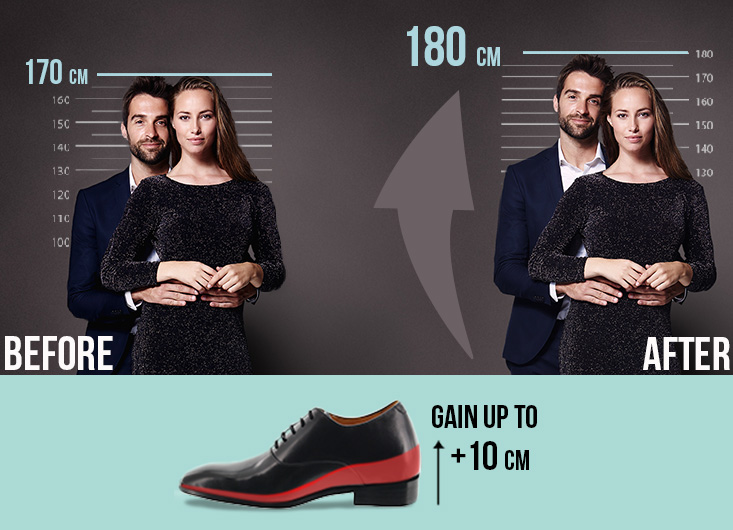 Tall woman, short man: playing up your originality
What if what others consider a problem makes you stand out from the crowd? Far from being eccentric, why not overplay the atypical side of your relationship? The most glamorous and striking example is the couple Adriana Karembeu and her husband Aram Ohanian. The former model does not hesitate to show herself with her husband, perched on heels, far exceeding her husband. It should be noted that he opted for elevator shoes , which is not shocking at all.
My best friend is short in stature, barely 5'6". As a teenager, his life was hell because he was often the shortest, despite playing sports like basketball, volleyball and swimming. He was the victim of mockery and dubious jokes. But with time, the girls learned to appreciate him for his kindness, his education, his manners and his humour. After the first hurdle of size, you discover a beautiful person. But what really made the difference was the discovery of the elevator shoe. He tried the Mario Bertulli Tione elevator boot on my advice, and since then he can't do without it. By choosing this model, he has gained 8 cm in height, while keeping the comfort and elegance. The effect can also be seen in his posture, he stands much straighter. But the most visible change is with his partner, as he no longer hesitates to walk beside her even though she is taller than him. The difference in height is therefore less obvious.