+2.8'' / +7 cm
In August prices are increasing everywhere but at Mario Bertulli !
Find out more about Eva white +2.8'' / +7 cm
Sneakers in retro look!
Opt for sporty-chic style with these first-class leather and suede sneakers. The colourful stripes on the sides give them a trendy look and take your outfit to a whole other level and really pep it up.
Suede and leather uppers, leather lining, synthetic outsole. Italian handmade
Height increase: :

+2.8'' / +7 CM

Uppers: :

Leather/daim

Lining: :

Leather

Sole: :

Synthetic

Colours: :

White
Style :

Sneakers

Collection :

Lady

Gender :

Woman

Modelname :

EVA
Measure the length of the foot
When you buy Mario BERTULLI shoes, choose the size you normally wear. The most effective way to get the right size is to measure the length of the foot.
To do this, place your bare foot on a piece of paper; With a pencil, draw your footprint. Then measure the length from the heel to the toe end of the above, and refer to table size guide below.
Remark: If you are between two sizes, we recommend you take the next size up.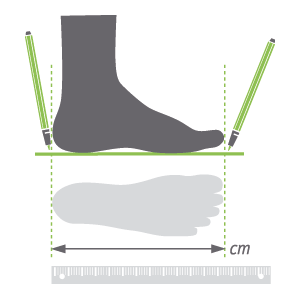 Table size guide
| Foot length | FR Shoe size | UK Shoe size | US Shoe size | IT Shoe size |
| --- | --- | --- | --- | --- |
| 22,4 cm | 35 | 2.5 | 4 | 34 |
| 23 cm | 36 | 3.5 | 5 | 35 |
| 23,7 cm | 37 | 4 | 5.5 | 36 |
| 24,4 cm | 38 | 5 | 6.5 | 37 |
| 25 cm | 39 | 5.5 | 7.5 | 38 |
| 25.7 cm | 40 | 6.5 | 8 | 39 |
If you are still not sure, do not hesitate to contact our customer service advisors who will happily advise you.
Gain up to 7 cm and lengthen your figure!
You love wearing heels because they are elegant, irresistibly feminine and terribly aesthetic for your legs, but... after an afternoon of shopping or a day at the office, your feet say STOP!!!
Mario Bertulli's height increasing shoes are the ideal solution to meet your comfort and wellness needs:
high quality shoes with a un Mario Bertulli's high heels are the ideal solution to meet your comfort and wellness needs: high quality shoes that conceal a unique system of compensated soles that allow you to gain up to +7 cm instantly. With our shoes, you have all the advantages of of wearing heels: sculpting your legs, toning your muscles and refining your look, with the comfort in addition!
A special system
The special Mario BERTULLI manufacturing system includes a reinforced sole in the heel area. Its anatomical and profiled shape respects the arch of the foot for ease and comfort.

The external appearance of the shoe is perfectly normal:
no high heels, even thick ones. Your figure appears more naturally slender, and your legs immediately take on a more elegant shape.
Triple guarantee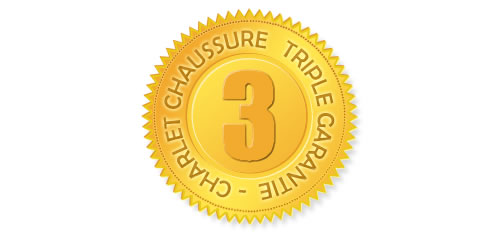 1) If you do not immediately notice that these shoes visibly raise you by at least 7 cm, or if you do not like the shoes, return them to us in their original condition.
We will refund you the price (excluding shipping costs) at no further cost.

2) If the shoe size does not fit you, simply return the shoes to us intact within 30 days and we will send you your model in the correct size. Please try the shoes on a carpet or rug to avoid damaging the soles.
3) For a perfect and flawless home delivery, we ship all our shoes in adapted and discreet packaging.
You will also fall for it